I. Aplikasi MJ328 Pengerjaan gergaji kayu kombinasi vertikal
Pemotongan Kayu & Log
II.Karakteristik MJ328 Pengerjaan band kombinasi gergaji kayu vertikal
1.steel bola struktur double-slide dengan presisi tinggi
2. efisiensi tinggi & tahan lama
3.motor menambahkan lebih dari beban perlindungan
Jaminan kualitas 4.ISO9001-2008
III. Struktur utama MJ328 Pengerjaan band kombinasi gergaji kayu vertikal
1. tubuh utama
2. roda gergaji atas dan bawah
3. perangkat kartu gergaji atas dan bawah
4. penutup keamanan, perisai
5. bagian transmisi dll
Catatan: band ini melihat harus bekerja sama dengan kendaraan kereta.
IV .spesifikasi MJ328 Vertikal resaw kayu kerja band melihat kombinasi
Model

RFX MJ328 Vertical resaw wood work combination band saw

Main body

Saw wheel diameter

800mm

Overall size

1040*800*1900mm

Rotary speed of saw wheel

750r/min

Motor power/Voltage frequency

11 kw / 380V 50Hz

Weight of machine

750 kgs

Saw blade

Thickness

0.9mm

Width

100mm

Length

5700mm

Wood suited

Max cutting log diameter

600mm
Mesin bantu ----- band melihat kendaraan kereta
Carriage model

PCH4m 4 stake

weldment manual

PCHZ4000 casting

Manual/automatic

Number of stakes clips

4sets

4 sets

Number of wheels

2 sets

2 sets

Walking(forward, back)

Manually

Automatically

Card wood

Manually card wood

Manually card wood

Max. Log diameter

800mm

800mm

Length of track

5000mm

5000mm
Catatan: panjang normal lagu adalah 5m, juga dapat dibuat sebagai permintaan Anda.
V. Penggilingan kayu kerja vertikal melihat gambar
1. Vertikal resaw kayu kerja kombinasi band melihat Pengolahan baris
GAMBAR PRODUK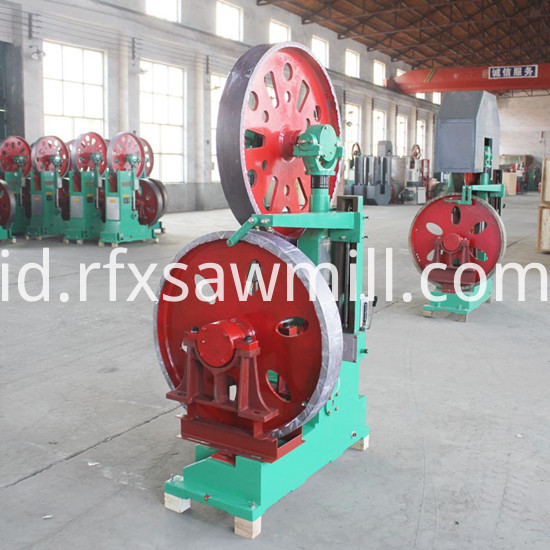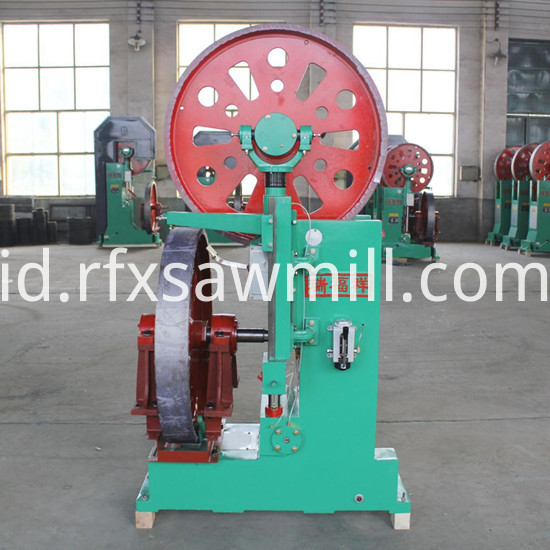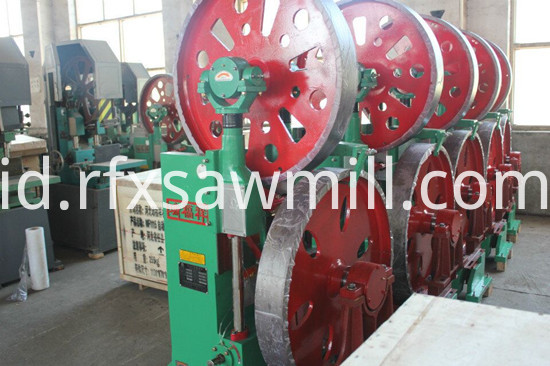 Mesin dengan perisai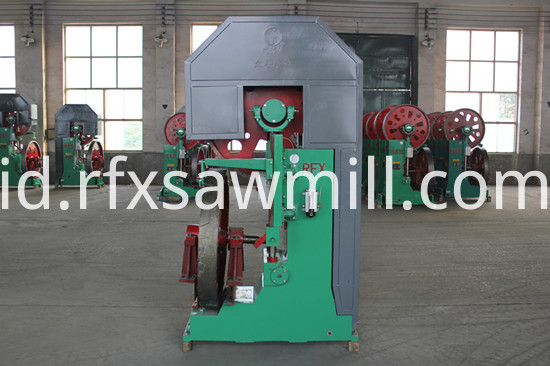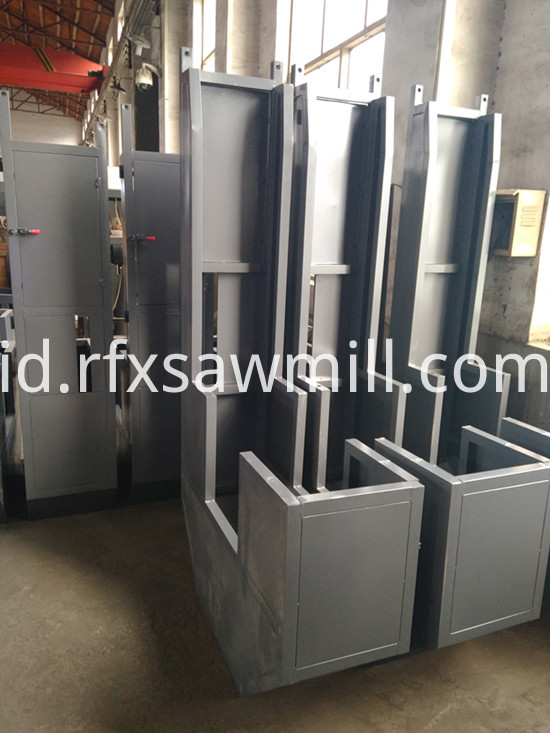 Perisai dapat melindungi pekerja yang menggunakan bandsaw.
Spesifikasi mesin MJ328 untuk referensi
Item

MJ328

Saw wheel

Saw wheel diameter
800mm
Saw wheel rotating speed
750r/min
Saw blade
Saw blade material
Steel saw blade
Saw blade size
5700*100*0.9mm

Suitable

wood

Wood hardness
It can cut different hardness
Max cutting log diameter
600mm
The main power

11kw
Overall size

1040*800*1900mm
Weight

800

Pertunjukan pabrik pelanggan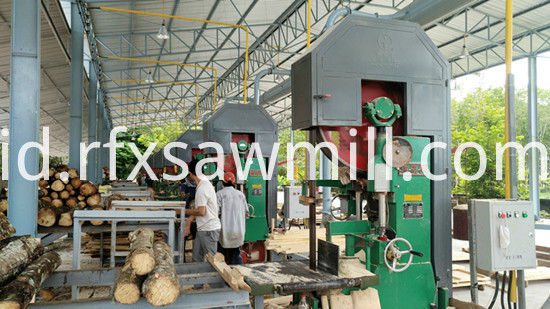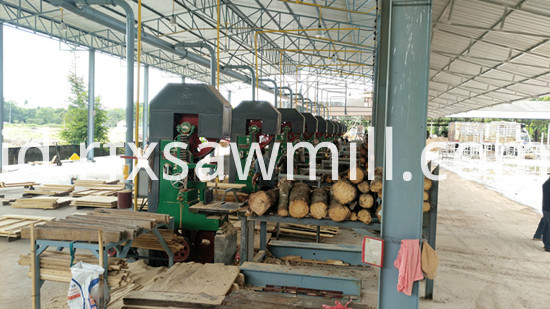 Yang berukuran kecil biasanya digunakan untuk memotong potongan atau reng sebagai gergaji meja.
Paket
Mesin utama dibungkus dengan film plastik di luar, dan suku cadang
dengan paket plastik atau kayu.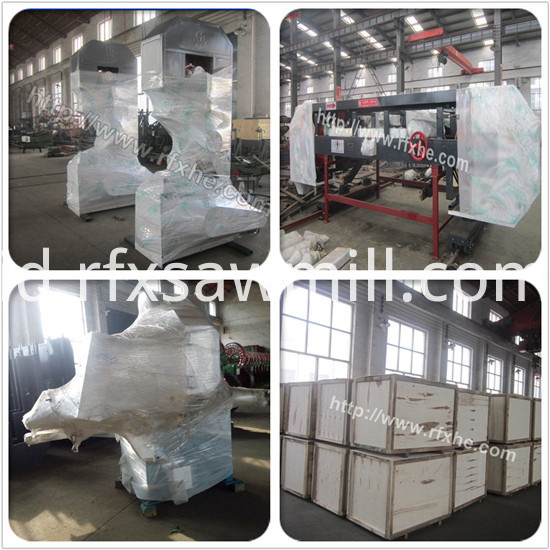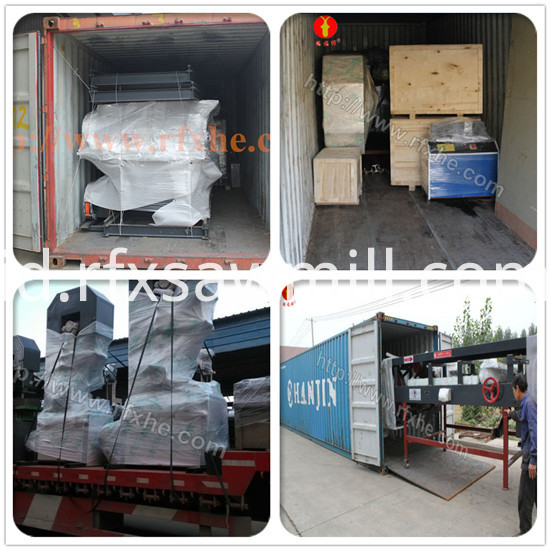 Perusahaan kita
Hebei RuiFuxiang Mesin Manufactuting Co, Ltd adalah khusus dalam woodworking
pabrik bandsaw. Kuat dalam teknologi dan sangat baik dalam peralatan. Penelitian dan pengembangan produk baru yang tidak terganggu adalah pencarian abadi kita.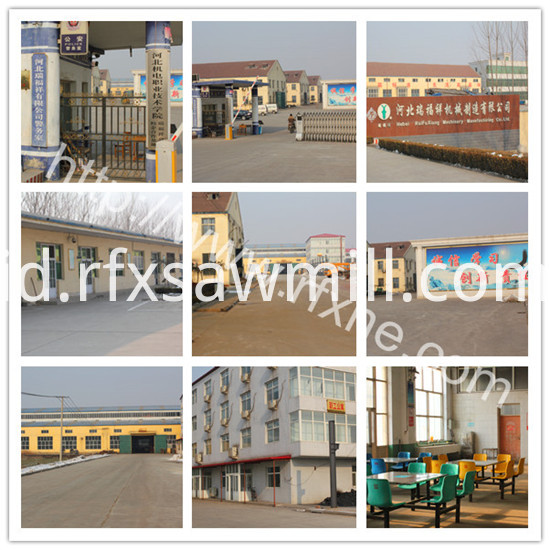 CARA PEMESANAN PRODUK KAMI:
1. Pelanggan menawarkan diameter kayu, panjang, kekerasan dan permintaan pengolahan.
2. Kami akan membuat band profesional melihat rekomendasi sesuai dengan kayu Anda
tata letak pengolahan.
3.Setelah konfirmasi Anda melihat band direkomendasikan, beri tahu kami band saw
dan melihat alat bantu pisau yang Anda butuhkan.
4. Kami akan melakukan penawaran setelah mendapatkan konfirmasi dari Anda.
Kategori Produk : Mesin Banding Vertikal > Band Vertikal Manual